This was a tea light bird cage that I decorated for my friends birthday. I bought the green cage then added lace, flowers and a button with ribbon and beads dangling from the bottom. But then, the bird I stuck on came off and the dangily part too, bit disappointing but nothing a bit of superglue couldn't fix.
The London Olympics opening ceremony was great, dynamic and Brazil has a lot to follow when they do the next Olympics.
Here are some pictures: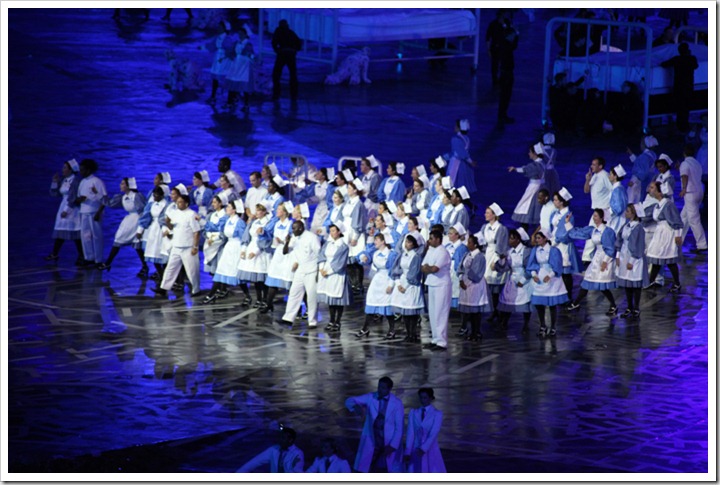 Just wanted to say thank you, I have over 1,000 page views now, what an achievement don't forget to recommend my blog or grab that button on the right-hand side.
Bye
x